Area :
75.50 sq km
Altitude :
230 meters
Rainfall :
31 cms
Best Time To Visit Jodhpur / Best seasons :
october-march
Clothing :
summer light tropical, Winter light woolen
Languages :
English, Hindi, Rajasthani
Jodhpur was founded in the year 1459 A.D. by Rao Jodha, who was part of the Rathore clan and is claimed to be a descendent of Lord Rama. He chose Mandore, a place nine kilometers away from the city, as the capital of Jodhpur. To strengthen his foothold he built a fortress to which additions were done by his successors over the centuries.
Jodhpur has been ruled by a string of rulers from 15th century A.D. It was under the rule of Rao Gaj Singh from 1516-32, when he allied with Rana Sanga, the leader of the Rajput clans, and fought against the then reigning Mughal emperor Babar. Rana Sanga and Rao Gaj Singh were defeated by Babur,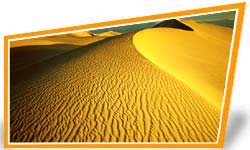 and the dawn of the Mughal Age in India began. Over the next half century, the rulers of Jodhpur joined hands with the Mughals and this relationship flourished. Until the reign of the Mughal prince Aurangzeb, that is. The Mughal prince tried to deceive the then king Maharaja Jaswant Singh by sending him to the frontiers and trying to seize his infant son, but the infant prince was saved by the Maharaja's loyalist. The Jodhpur prince later formed an alliance with the rulers of Jaipur and Udaipur and eventually overthrew the Mughal and ended their rein over India.
The lifestyle in jodhpur is unusually fascinating with folks wearing , artistically designed lovely costumes. Women folk wear wide gathered skirts and a hip length jacket, with three quarter length sleeves , covering the front and back. The colorful turbans worn by the men folk add more color to the city . It was from here that the popularity worn baggy - tight , horse riding trousers- ' Jodhpurs' took their name. Shopping in Jodhpur bazaars is a heady experience with a colorful display of the rich collection of exquisite handicrafts. The tie and dye fabric, embroidered 'jutis' or slippers in suede, camel skin, velvet add more colors to the city. Countless festivities celebrate the rich past and culture of the princely state. The Marwar Festival held annually is one such spectacular bonanza.
Place to see in Jodhpur- Mehrangarh Fort
Situated on a steep hill, Mehrangarh fort is one of the largest forts in India. The beauty and the grandeur of numerous palaces in the fort narrates a saga of hard sandstones yielding to the chisels of skilled Jodhpuri sculptures.
- Umaid Bhawan Palace
The only palace built in 20th century under the famine relief programme, has now been converted into a hotel with some parts being retained as a museum.
- Jaswant Thada
The 19th century royal cenotaph is built in white marble, in commemoration of Maharaja Jaswant Singh. Some rare portraits of the rulers of Jodhpur are also displayed here.
Lakes & Palaces- Balsamand Lake & Palace
This picturesque artificial lake is 7 kms from the main city. Summer palaces along the embankment and a bird sanctuary has made it a picnic spot.
- Sardar Samand Lake and Palace
Rajasthani village life and vibrant cultural colours come alive as you drive along the 55 kms stretch. The monotony of the drive is broken by Chinkaras and Black Bucks who frisk pass the road.
Jodhpur Excursions
One places which you can visit around Jodhpur is Osian, which is the largest center of Jain and Hindu temples in Rajasthan. It is about fifty kilometers from Jodhpur. Mahamandir is another place of interest near Jodhpur. It was built in 1812 and is a small walled town clustered around a one-hundred pillared Shiva temple. Another nearby excursion is to Balsamund Lake and palace, which is around seven kilometers from Jodhpur.
Jodhpur Climate
The climate of Jodhpur is characterized by extreme heat in summer and cold in winter, which is typical of a desert region. The temperature ranges from 50°C in summer to 1°C in winters. Rains are scarce, as the rainy period is limited to a maximum of a couple of weeks in the year. Jodhpur is also known for its huge sandstorms, which is somewhat of an attraction for people from other regions of the country and tourists in general.
Jodhpur Cuisine
Jodhpur cuisine is mouth watering and delicious, and there are many restaurants where you can try the fare. Jodhpur is especially famous for recipes like Dal, Bati, and Churma, kair-sangri and panchkuta. It is a must for visitors to at least taste Jodhpur food, or they would be missing something exquisite. Dal, Bati, and Churma is a combination of Dal, which is a mixture of 5 different pulses cooked together, and bati bread, which is kneaded flour baked and then soaked in ghee. Churma is a sweet ladoo, a desert and for sure a delicacy of the place. Jodhpur cuisine is also quite spicy; Mirchi vade and Pyaz Ki Kachori are other items which should not be missed by the foodies.
How To Get There?- Air
Jodhpur has its own airport and regular flight services conect the city with other major cities in and around Rajasthan.
- Rail
The city is also well connected by the railway lines and trains are available for other major cities in the country from here. The 'Palace on Wheels' also visits this city of royal splendour.
- Road
The state transport has bus services from other cities of the state and some services are interstate too.